Get Free Expert Help from SCORE Miami Dade to Start & Grow Your Small Business.
Miami-Dade chapter's network of more than 70 business professionals are ready to help you with free mentoring, expert workshops, and carefully crafted executive programs to give your business the fuel it needs to thrive.
Connect with Miami Dade SCORE
Busque un mentor y recursos que le ayuden a iniciar o hacer crecer su negocio
Usted puede reunirse con un asesor en una oficina virtual o por teléfono. Nuestros expertos mentores pueden ayudarle a lograr sus objetivos y superar los desafíos de su empresa, ya sea comenzar un nuevo negocio, hacer crecer el existente o superar una crisis.
South Florida Entrepreneur Wants to Help Non-Profits Thrive
"Being a Latina, being Hispanic, and being a business owner; it's something that you don't see as often as you should. I feel like diversity and we all have these different backgrounds, it brings such beauty to the business and it helps us really resonate and connect with people," said Gonzalez.
Before she got her organization off the ground, Gonzalez had some assistance. "I met Lorinda at a workshop and started counseling her and it's really been fantastic," said Ricardo Casas, a mentor with SCORE Miami Dade.
Find Your Mentor Today
Can you benefit from partnering with an experienced mentor?
Our, diverse multi-cultural team of business professionals can help you overcome obstacles, reach new customers and, achieve your goals. We can be your confidant, your advocate and your accountability partner in success. Mentors are available to participate in remote mentoring sessions via phone, email, and video.
Attend a Workshop or Webinar
Are there skills or topics you would like to learn more about?
We offer local live sessions, online workshops and "webinars" on a large variety of timely topics. Hosted by business professionals with specific domain expertise, workshops are designed to give you the knowledge and expertise required to succeed. Register today for our no-or low-cost business training!
Browse Business Resources
Do you need to write a business plan? Need an annual marketing budget template?
If you're looking for free, local business templates, guides, blogs, or other helpful tools, our business resources is your destination. Browse our resource library to get the latest in small business strategies and trends. Use the information you find in the library to grow your business knowledge.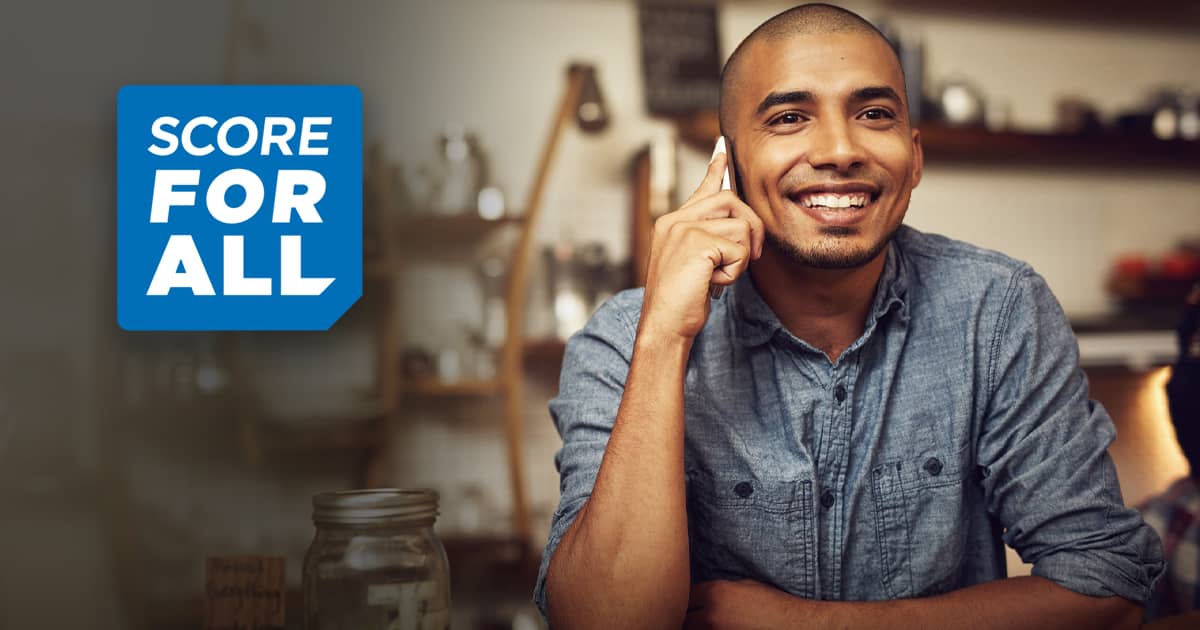 SCORE Empowers All Entrepreneurs
We believe that anyone can start and manage a successful small business. We also know that the road is harder for some than for others. Diverse backgrounds, different voices and unique needs may call for specialized resources and mentoring approaches.
SCORE is listening, recognizes these diverse needs, and provides personalized support in a wholly-inclusive platform called SCORE for All. 
- Special Business Programs -
Share Your Expertise
Small business owners in our community need your help now more than ever. SCORE is proud to have the nation's largest network of volunteer, expert business mentors. They help thousands of entrepreneurs start and grow their small businesses every year. Our volunteers give back to their communities and pass on their knowledge to the next generation of entrepreneurs. Do you want to help someone achieve their dream?
Become a SCORE Volunteer